Star
Trolleys completely made of painted steel with anti-trauma aluminium handles, configurable drawer unit according to needs and anti-tip bumpers. All drawers run on telescopic soft-closing rails.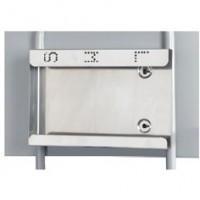 CFS134.35M
Glove dispenser
Triple plexiglass glove dispenser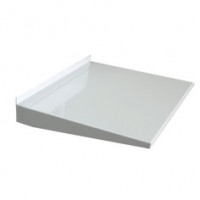 6043-1
Removable additional shelf
Removable side additional shelf (to fixed on accessory rail – rail included)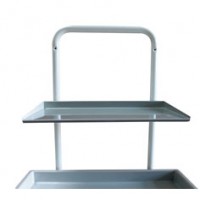 CFS 134.36
Removable shelf
Removable shelf for upstand (to fixed on accessory rail – rail included)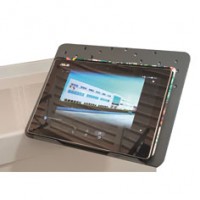 60502
Laptop/Notebook holder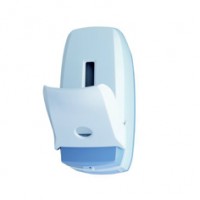 15022
Soap dispenser
ABS elbow operated soap dispenser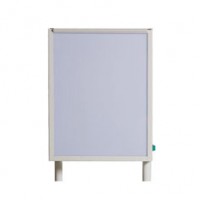 6047
X-ray film viewer
Rechargeable battery-operated X-ray film viewer with battery charger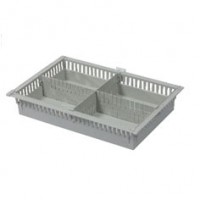 4073 - 4074 - 4075
ISO baskets
ISO baskets available in 3 different dimensions.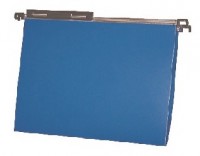 6049 - 6048 - 6048-1
File folder
Hanging file folder available in 3 different sizes.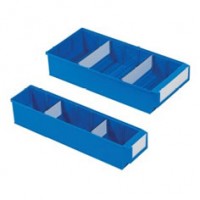 4532 - 4530 - 4533
Medication bin
Medication bin with 2 dividers available in 3 different dimensions.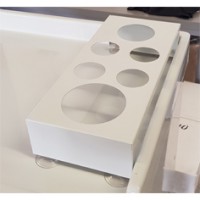 60499
Bottle and vial holder
Epoxy-painted steel bottle and vial holder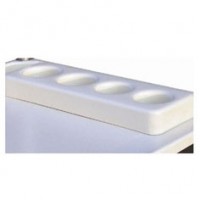 134.02.00
Bottle and vial holder
ABS bottle and vial holder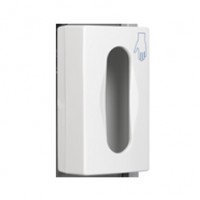 CFS134.135P
Glove dispenser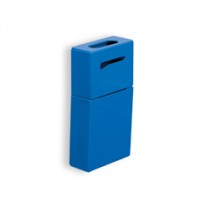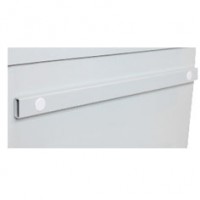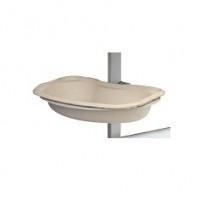 60498
Kidney-shaped bowls holder
Holder for kidney-shaped bowls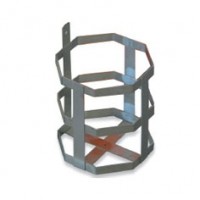 6073
Collection jar holder
Holder for collection jar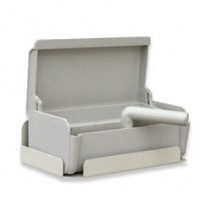 6045
Sterilization container
Sterilization container complete with support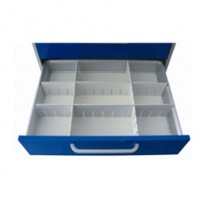 DIV-ST
Drawer dividers system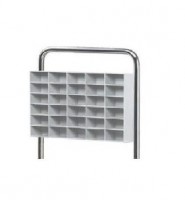 60000
Upstand
Upstand for suture boxes (30 compartments)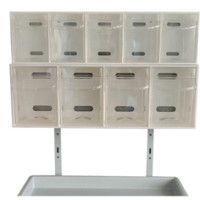 6044
Upstand
Adjustable upstand with 5+4 tilt bins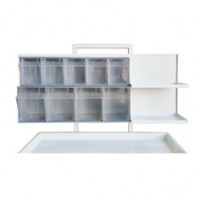 6044/C
Upstand
Adjustable upstand with 5+4 tilt bins + 2 side shelves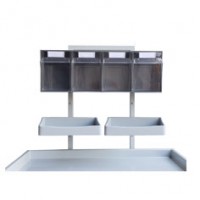 60500
Upstand
Upstand with 4 tilt bins + 2 removable ABS baskets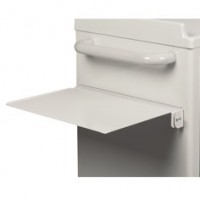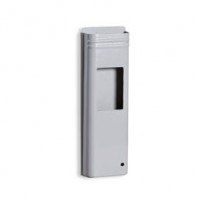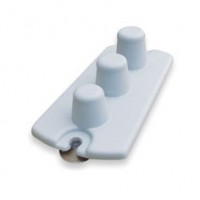 60493
Medicine cup dispenser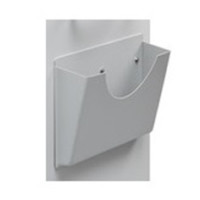 CFS134.10
Compartment for documents
Side compartment for documents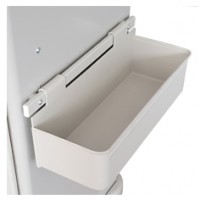 60491
Storage compartment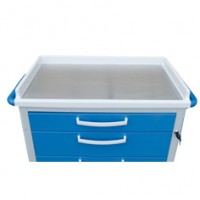 6074/01 - 6074/23
Removable worktop
Removable stainless steel worktop cover for 2 versions: one for Alfa 01, Genius and Omega, and one for Alfa 23 and Omega Plus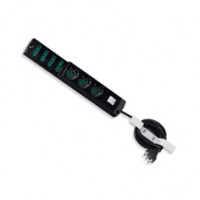 6063
Multiple socket
Multiple socket with power cable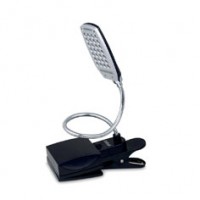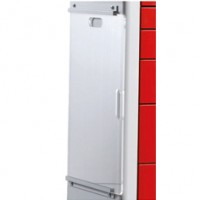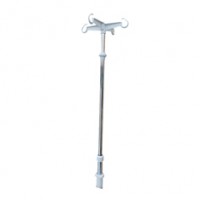 6041
IV pole
Height-adjustable IV pole with 4 hooks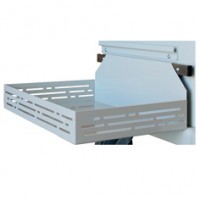 60490
Shelf/ compartment
Shelf for special waste containers / compartment for suction machine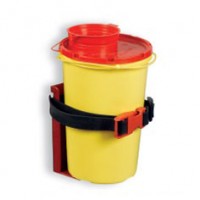 6067
Container holder
Holder for sharp containers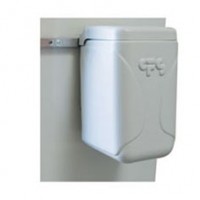 6042 - 60424
Waste bin
Knee-operated waste bin. Capacity: 10 lt or 20 lt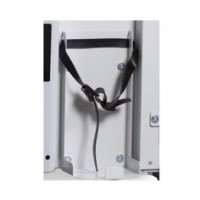 60663
Oxygen cylinder holder
Holder for oxygen cylinder with straps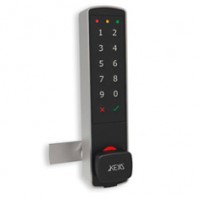 CH/EL
Electronic lock
Surcharge for electronic lock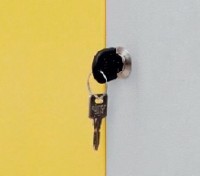 CH/CFS
Centralised key-lock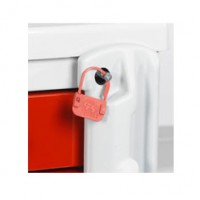 6064
Security seals
Pack of red and numbered security seals (100 pcs.)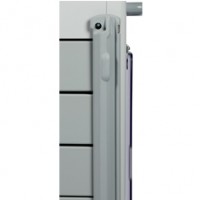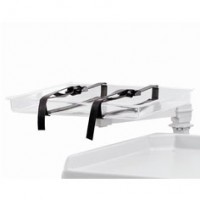 6060
Set of straps
Set of straps for defibrillator tray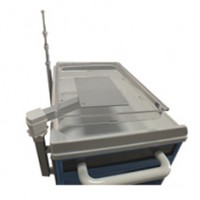 60501
Defibrillator tray
Adjustable and 360° swivel tray for defibrillator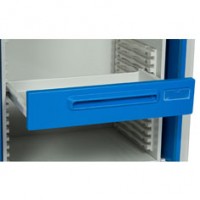 601870 - 6018140 - 6018280
DRAWER H 70 – 140 – 280
Technopolymer drawer complete with label holder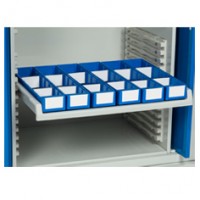 6018CM
DRAWER FOR MEDICATION BINS
Technopolymer drawer for positioning of up to 6 medication bins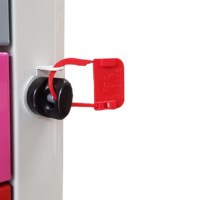 CHS
CENTRALIZED BREAKAWAY LOCK
Centralized breakaway lock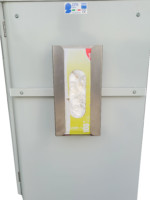 CFS134.35I
GLOVE DISPENSER
Stainless steel glove dispenser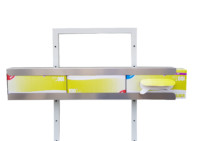 134.35MI
GLOVE DISPENSER
Horizontal S/S triple gloves dispenser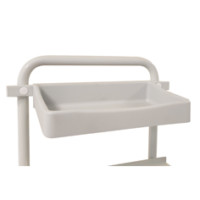 CFS134.35B
REMOVABLE PLASTIC BIN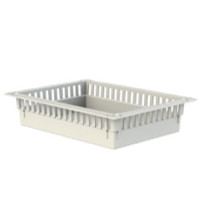 4074
ISO BASKET 600x400x100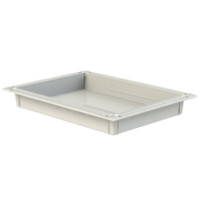 4073
ISO TRAY 600x400x50 mm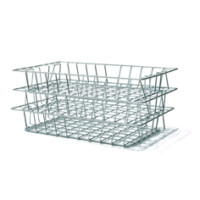 WB1
S/S WIRE BASKET 400x600x100 H MM.
S/S wire basket 400x600x100 H MM.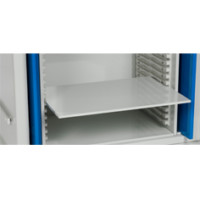 6018P
PAINTED STEEL REMOVABLE ISO SHELF 600x400
Painted steel removable ISO shelf 600×400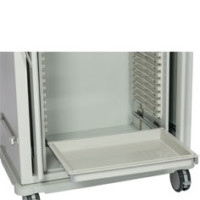 6018GC
PAIR OF SOFT CLOSING RAILS FOR ISO TRAY
Pair of soft closing rails for ISO tray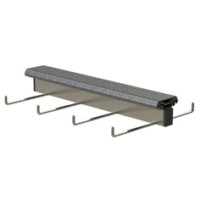 C8080/G
RAIL W/CATHETER HOOKS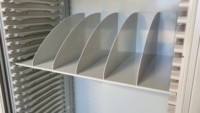 6058-5
FILING SHELF - 6 PLACES
Download our catalogues
Download the catalogue you are interested in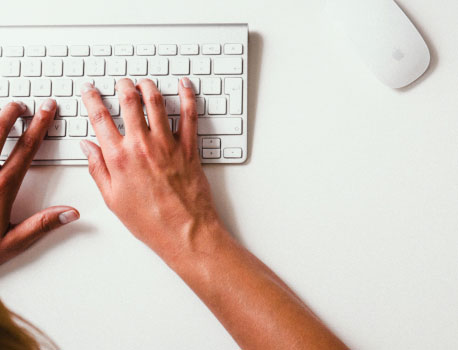 Keep in touch!
Contact us for a FREE and NO OBLIGATION quote, and sign in to our newsletter or access to the private area to download the catalogues in PDF format to stay up to date on equipments and furnishings for hospitals, residential care facilities, nursing homes and communities.
Contact us