Millenium
Carts with baydur side panels, a material characterized by high technical and aesthetic content, with high resistance even at low thickness, it has very short molding cycles that allow great energy savings. Molded technopolymer drawers sliding on full extension slides with self close system. Standard pull-out working table, anti-tilting bumper.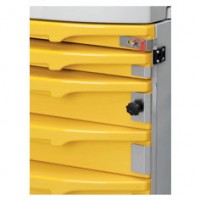 DIV-MI
Drawer dividers system
Set of drawer dividers. Available in different dimensions depending on the drawer size.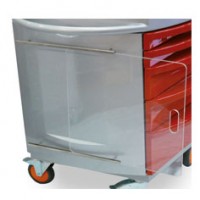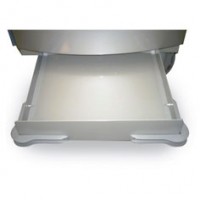 60490/M
Shelf/ compartment
Shelf for special waste containers / compartment for suction machine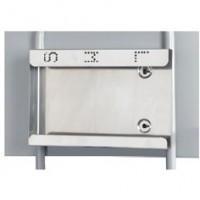 CFS134.35M
Glove dispenser
Triple plexiglass glove dispenser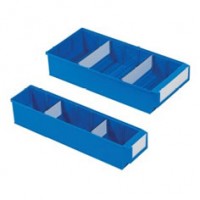 4532 - 4530
Medication bin
Medication bin with 2 dividers available in 2 different dimensions.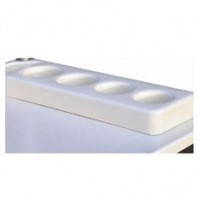 134.02.00
Bottle and vial holder
ABS bottle and vial holder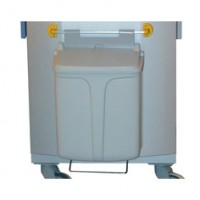 60421
Waste bin
Pedal-operated waste bin.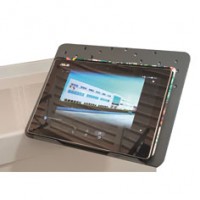 60502
Laptop/Notebook holder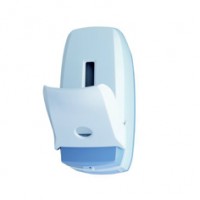 15022
Soap dispenser
ABS elbow operated soap dispenser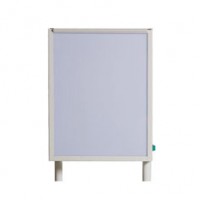 6047
X-ray film viewer
Rechargeable battery-operated X-ray film viewer with battery charger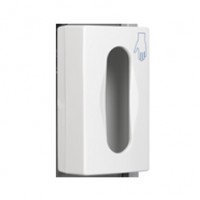 CFS134.135P
Glove dispenser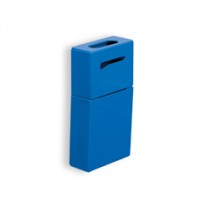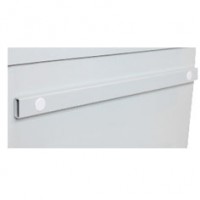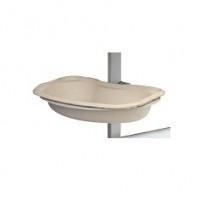 60498
Kidney-shaped bowls holder
Holder for kidney-shaped bowls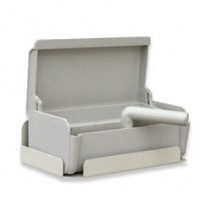 6045
Sterilization container
Sterilization container complete with support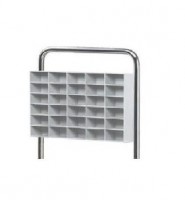 60000
Upstand
Upstand for suture boxes (30 compartments)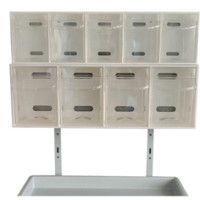 6044
Upstand
Adjustable upstand with 5+4 tilt bins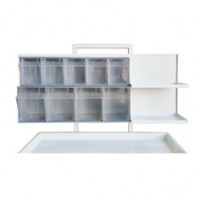 6044/C
Upstand
Adjustable upstand with 5+4 tilt bins + 2 side shelves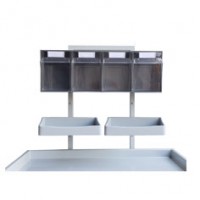 60500
Upstand
Upstand with 4 tilt bins + 2 removable ABS baskets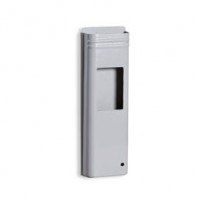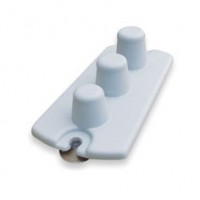 60493
Medicine cup dispenser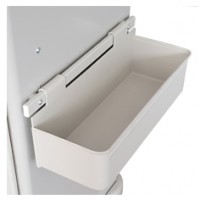 60491
Storage compartment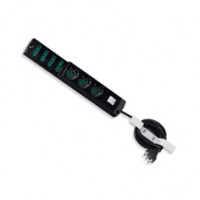 6063
Multiple socket
Multiple socket with power cable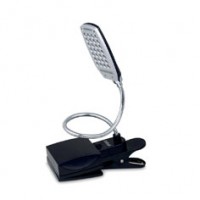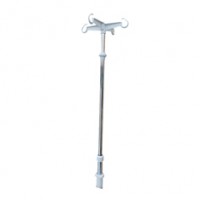 6041
IV pole
Height-adjustable IV pole with 4 hooks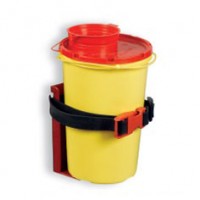 6067
Container holder
Holder for sharp containers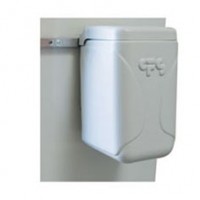 6042 - 60424
Waste bin
Knee-operated waste bin. Capacity: 10 lt or 20 lt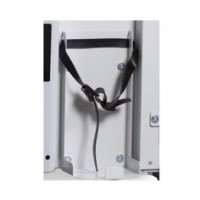 60663
Oxygen cylinder holder
Holder for oxygen cylinder with straps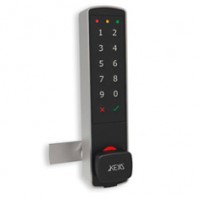 CH/EL
Electronic lock
Surcharge for electronic lock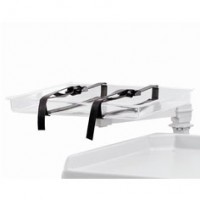 6060
Set of straps
Set of straps for defibrillator tray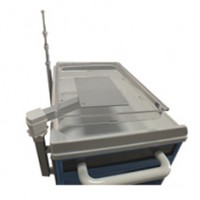 60501
Defibrillator tray
Adjustable and 360° swivel tray for defibrillator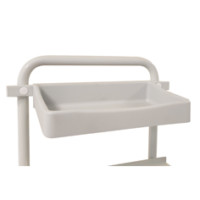 CFS134.35B
REMOVABLE PLASTIC BIN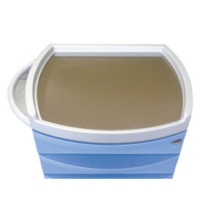 6074/M
S/S WORKTOP COVER (for ZEUS, APOLLO)
S/S worktop cover (for ZEUS, APOLLO)
Download our catalogues
Download the catalogue you are interested in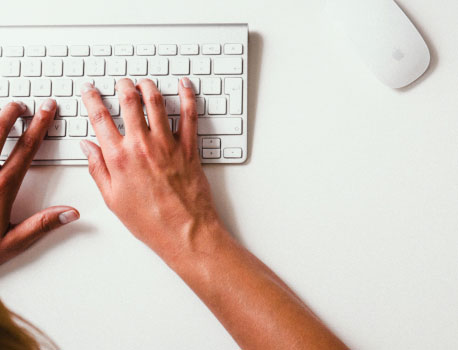 Keep in touch!
Contact us for a FREE and NO OBBLIGATION quote, and sign in to our newsletter or access to the private area to download the catalogues in pfd format to stay up to date on equipments and furnishings for hospitals, residential care facilities, nursing homes and communities.
Contact us