Customize your products
The possibility to customize our products is why our clients keep choosing CFS Italia. For this reason, we offer a wide range of products customizable with a variety of accessories and colors in order to satisfy our clients requests, not only from a functional point of view but also from an aesthetic one.
Design your product
Thanks to our experience and study in the sector, CFS Italia's products present a great versatility.
We favor the modular design and through our Virtual Configurator, we allow our customers to meet their needs in terms of structure and composition for the product they are interested in.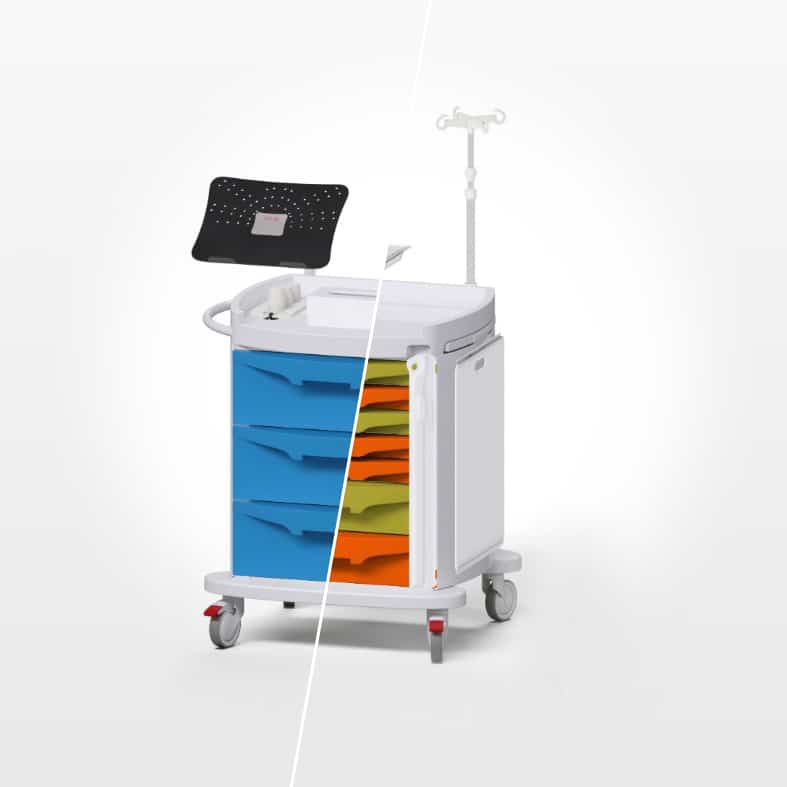 Trolleys
configurations
From Zeus therapy trolley to Zeus emergency trolley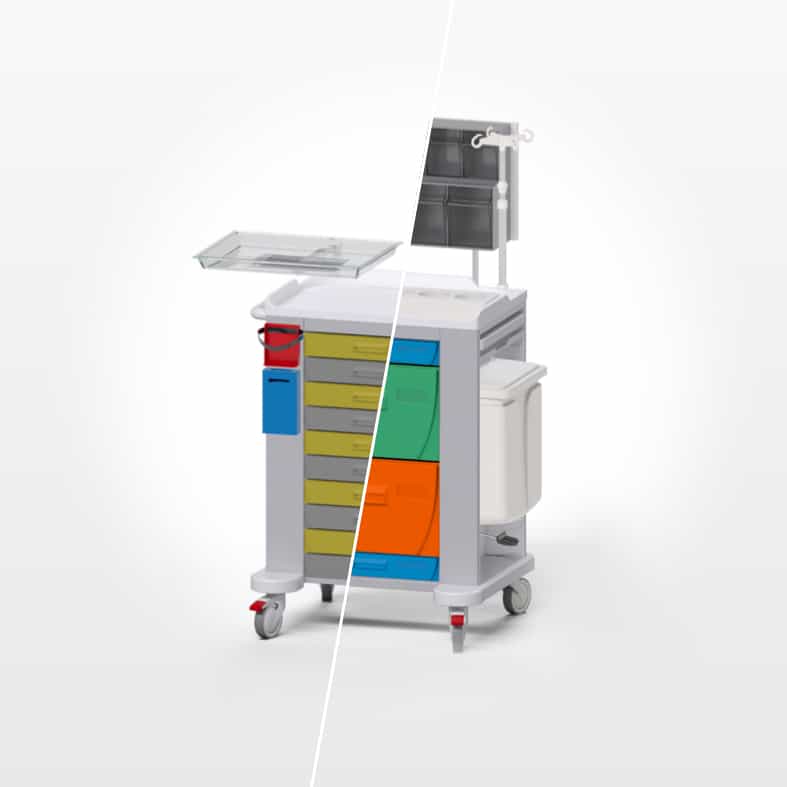 Trolleys
configurations
From Tornado emergency trolley to Tornado medicine trolley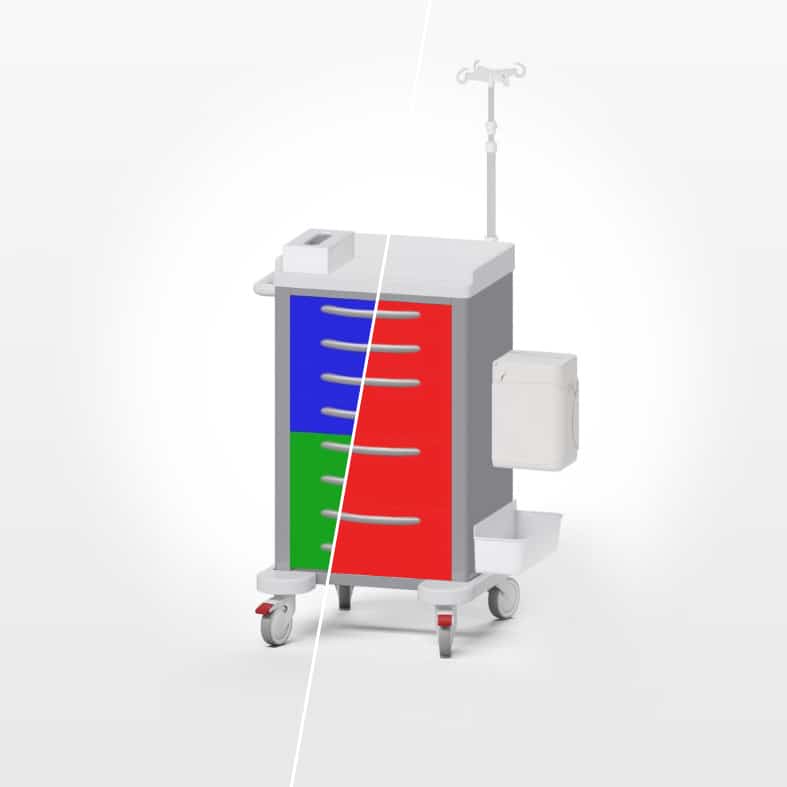 Trolleys
configurations
From Alfa 01 multipurpose trolley to Alfa 01 IV trolley
Our modular trolleys
All of our trolleys are very versatile thanks to their flexible and modular structure.
Through our 3D configurator, it is possible to create models suitable for any specific request from our clients and consistent with the environments where they will be used in.
The operator can choose among different configurable accessories, starting from the dimensions of the drawers to the customized colors, from the IV pole to the battery-operated lamp or from the bottle and vial holder to the holder for sharp containers.
If you are interested in realizing customizable trolleys, try out our configurator.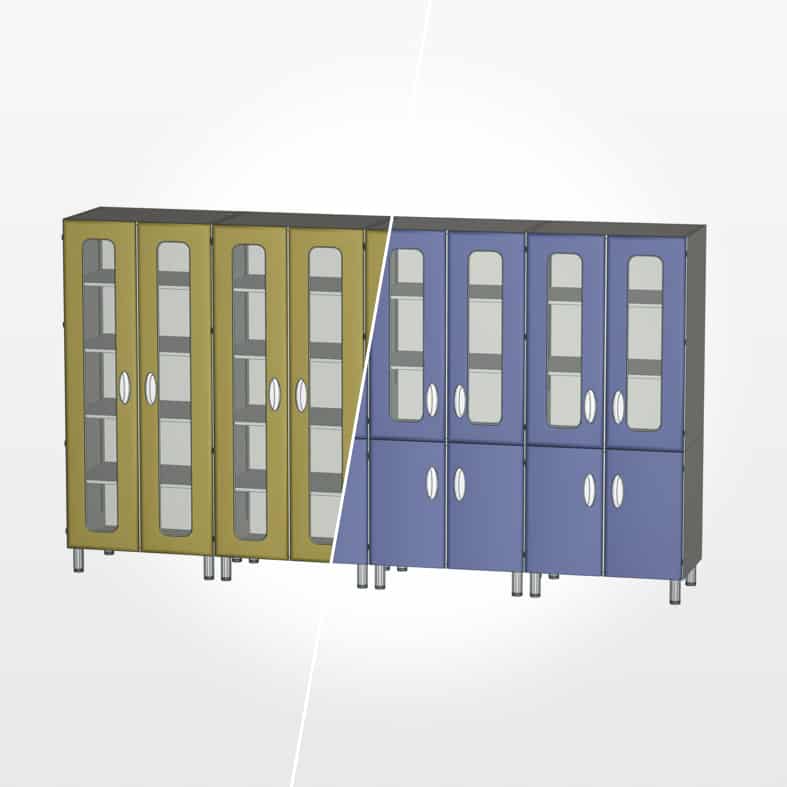 Furniture
configurations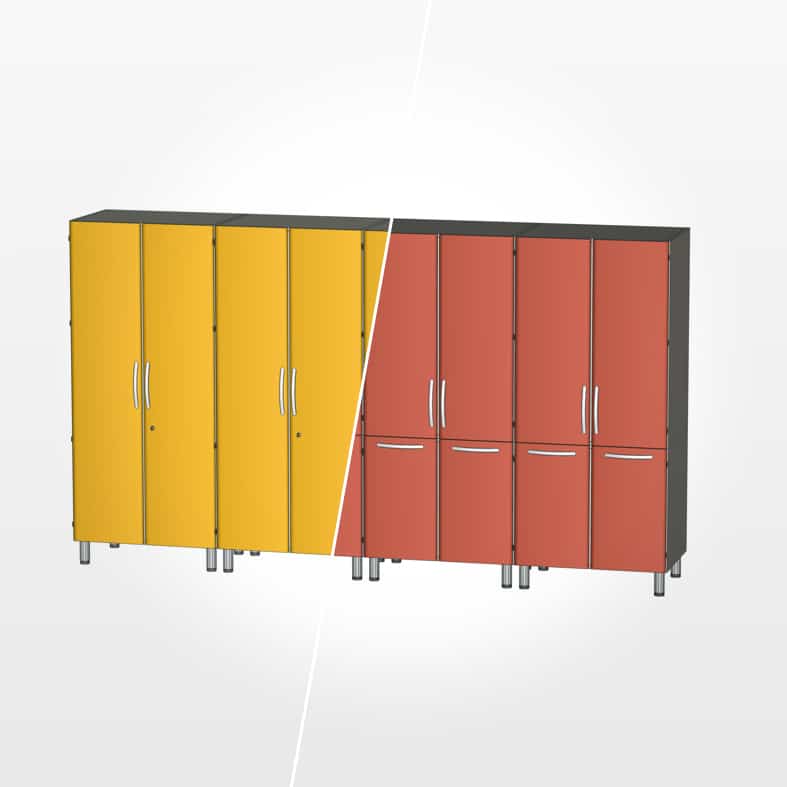 Furniture
configurations
Modular furniture
The configurator that we propose intends to guide the operator through a selection of different furniture lines along with their diverse combinations and the most suitable use of the materials: by doing this, we want to contribute to the realization of a safe and functional space, as well as a modern and pleasant environment, by strictly following all the regulations in force.
Try to design your modular line according to your needs.